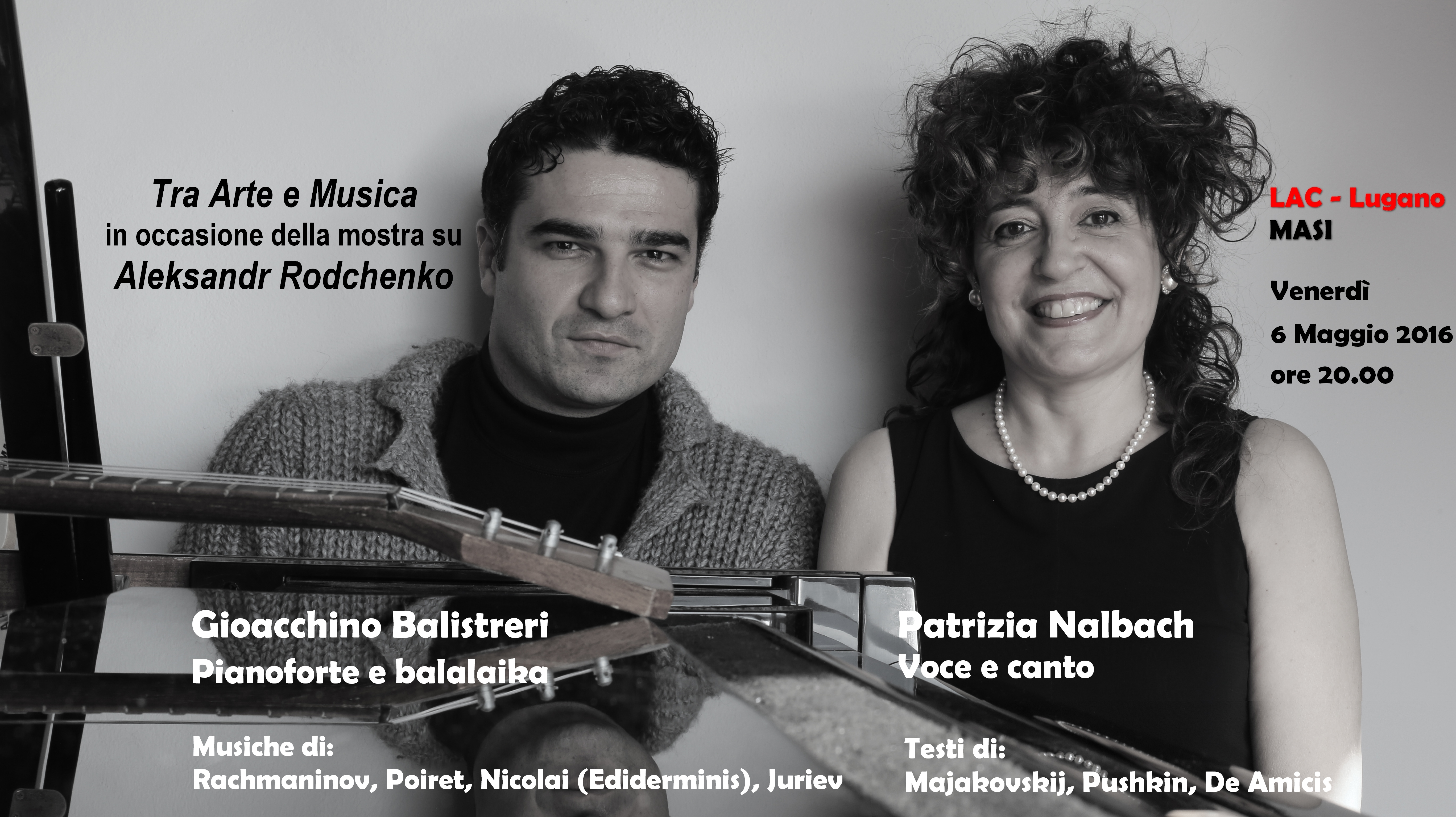 Address :
Piazza Bernardino Luini 6 6919 Lugano - Ti Switzerland
06- 05 -16 Tra Arte e Musica – Live Performance
Lac Lugano - Switzerland
Per info e prenotazioni:
"Tra Arte e Musica" è una formula innovativa, un momento di alta qualità sia dal punto di vista artistico che ricreativo.
Un programma speciale per una serata speciale al Museo Masi, all'interno del Centro Lac di Lugano, in occasione della mostra su A. Rodchenko.
Gioacchino Balistreri: piano, guitar and balalaika
Patrizia Nalbach: voice

Music by: Rachmaninov, Poiret, Nicolai (Ediderminis), Juriev
Texts by: Majakowski, Pushkin
"Between Art and Music" it is an innovative way, a high quality time both from the artistic point of view and recreational. A special program for a special evening at Masi Museum at the Centre Lac in Lugano, on the occasion of the exhibition of A. Rodchenko.