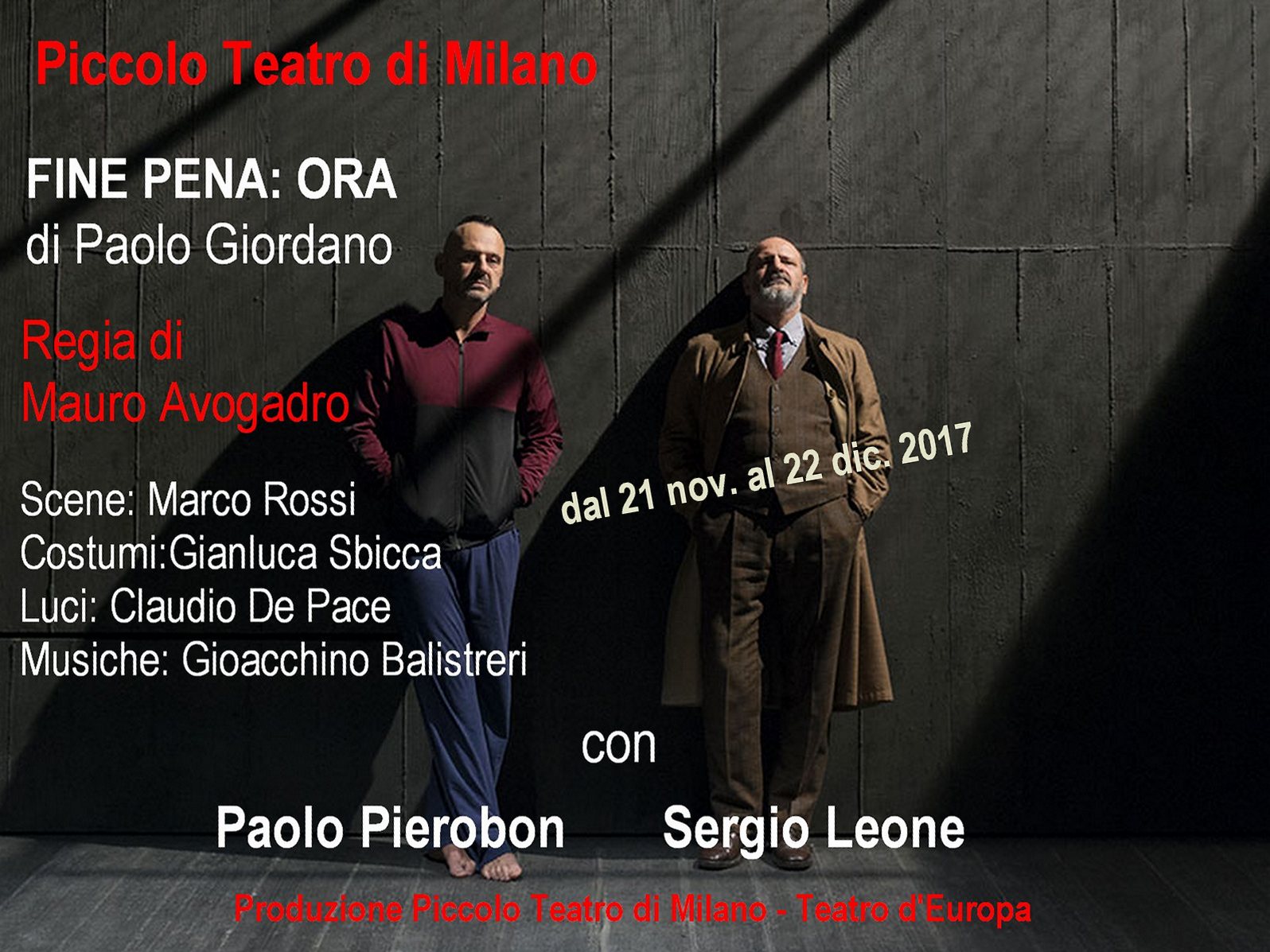 Address :
Piccolo Teatro Grassi Via Rovello 2 20121 Milano (IT)
Fine pena: ora – di Paolo Giordano
Piccolo Teatro Grassi - dal 21 nov al 22 dic
Per info e prenotazioni:
Piccolo Teatro di Milano Official Website
---
Nel 1985, a Torino, si celebra un maxiprocesso alla mafia catanese. Tra gli imputati è Salvatore, un ragazzo che avrà l'ergastolo. Il giorno dopo la sentenza il giudice avvia con lui una corrispondenza che durerà ventisei anni. Mauro Avogadro porta in scena la drammaturgia di Paolo Giordano da Fine pena: ora, scritto dal giudice Elvio Fassone.
dal 21 novembre al 22 dicembre 2017
Fine pena: ora
di Paolo Giordano
liberamente tratto dal libro di Elvio Fassone
regia Mauro Avogadro
scene Marco Rossi
costumi Gianluca Sbicca
luci Claudio De Pace
musiche Gioacchino Balistreri
con Sergio Leone e Paolo Pierobon
Produzione Piccolo Teatro di Milano – Teatro d'Europa
In 1985, in Turin, a maxi-trial against the Catania mafia took place. One of the accused was Salvatore, a young boy destined to serve life. The day after the sentence, the judge started correspondence with him that was to last for twenty-six years. Mauro Avogadro stages the stage-play by Paolo Giordano based on Fine pena: ora, written by the judge Elvio Fassone.