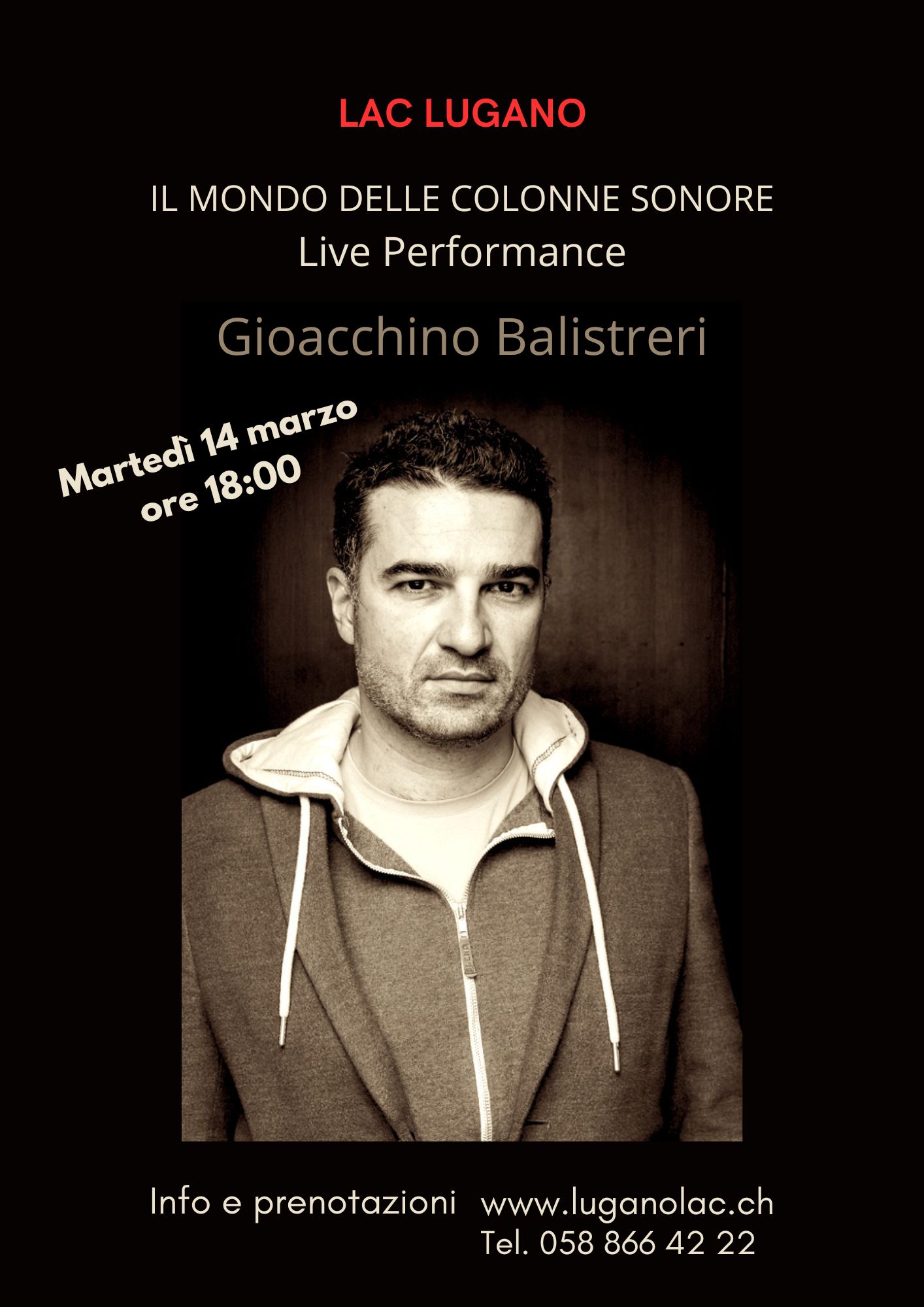 Address :
Piazza Bernardino Luini 6 6919 Lugano - Ti Switzerland
IL MONDO DELLE COLONNE SONORE – Live performance
LAC LUGANO
PER INFO E PRENOTAZIONI:
Un viaggio travolgente attraverso la storia del Cinema, in compagnia del compositore Gioacchino Balistreri. Nell'arco della serata, saranno prese in esame alcune scene tratte da grandi film di epoche diverse, per l'occasione musicate ex novo dall'artista polistrumentista. Nella fase finale verrà data la possibilità, a chi volesse mettersi in gioco, di prendere parte alla realizzazione di una vera colonna sonora.
Contatti LAC
Tel. 058 866 42 22
_____________________
A cura di e con: GIOACCHINO BALISTRERI
Quando: 14 MARZO - ORE 18:00
Durata: 90 MIN ca.

_____________________
An overwhelming journey through the history of cinema, in the company of the composer Gioacchino Balistreri. During the evening, some scenes taken from great films of different eras will be examined, they will set to music by the multi-instrumentalist artist. In the final phase, those who want to get involved will be given the opportunity to take part in the creation of a real soundtrack.
LAC Contacts
Tel. 058 866 42 22
_____________________
With: GIOACCHINO BALISTRERI
When: MARCH 14th - 18:00

Time: 90 MIN.