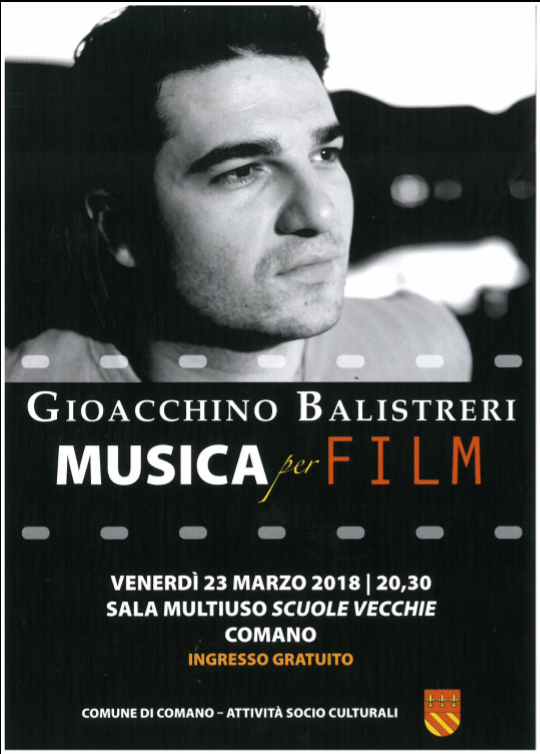 Address :
Via Cantonale 47 6949 Comano (Ti)
Musica per Film
Comano - Scuole Vecchie
INGRESSO LIBERO
Un viaggio musicale attraverso scene memorabili della Storia del Cinema, riadattate dal vivo tramite l'impiego di colonne sonore inedite, composte ed eseguite dall'autore-performer. Durante la serata verrà anche proposta la visione di cortometraggi d'animazione originali, premiati sia in Italia che in altri paesi. L'autore si esibirà servendosi di strumenti acustici e digitali, in perfetto sincronismo con le immagini.
FREE ENTRANCE
A musical journey through scenes of Cinema History, live readapted by using unpublished soundtracks, composed and performed by the author. During the evening it will also be proposed the vision of original animated short films, awarded both in Italy and in other countries. The author will perform using acoustic and digital instruments, in perfect synchronization with the images.