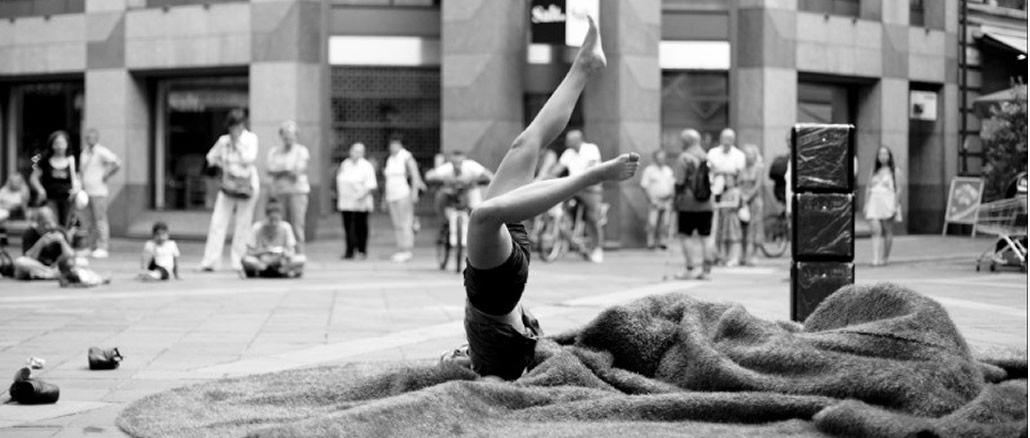 Address :
28.7 Stabio, scuole medie. 29.7 Mendrisio, chiostro dei serviti.
Ticino in Danza: Live Performance (28 – 29 luglio)
28.7 Stabio - 29.7 Mendrisio
Ticino in Danza propone spettacoli all'aperto e site specific di danza contemporanea presentando una gamma di artisti locali, nazionali e internazionali. Le performance si integrano nei paesaggi naturali, nei luoghi storici e urbani della regione per raggiungere il pubblico nei suoi spazi quotidiani e lasciare, in quei luoghi, una traccia di sé.
Alessia Della Casa: ideazione, coreografia, performance (live)
Gioacchino Balistreri: musiche originali (live performance)
Liam Walsh: illustrazioni e grafica
Nunzia Tirelli: supervisione artistica
Katja Vaghi: danzatrice (live performance)
Laura di Corcia: poetessa (live performance)
Produzione: VEICOLO DANZA, RESO Rete Danza Svizzera, Repubblica e Cantone Ticino DECS
Ticino in Danza offers outdoor and site specific performances that melt in the natural landscapes, historical and urban sites of the region to reach the audience in its daily routine's places.
Ticino in danza aims to involve and connect the dance lovers, and to creates a network among dance artists. The goal is enrichment for the students, new events for the audience, opportunity for emerging artists.